Our Philosophy of Insurance Placement
We never place business with any carrier or service provider unless we believe it is in the best interests of our clients.
Having access to a strong and diversified insurance carrier and service marketplace is an important aspect to the development and implementation of any employee benefit plan. Our ability to broker and manage vendor contracts of many difference insurance companies and service providers, gives us insight and experience with the diversity of the nationwide insurance market.
Pervidio is different from other brokerages as we do not place our client's plans in an effort increase our block with any single or small group of insurance companies. This practice of "block building" by brokerage houses is useful only to increase commissions payable to the broker, and is contrary to the obligations of putting the client's interests first. We never place business with any carrier or service provider unless we believe it is in the best interests of our clients.
It's not just about the cost, it's about the contract.
Keeping your employee benefits offering competitive is an ongoing challenge in the present market conditions. Whether complying with the Affordable Care Act, understanding state and federal exchanges, working with ERISA group plans, paid time off, or family leave, all these programs and structures come with their own history of regulatory requirements and enterprise best practices that add to the complicated benefits landscape. Having a trusted experienced advisor to navigate your benefits offering is more critical than ever in the current marketplace.
With over twenty years of experience, Pervidio Benefits can help you achieve a comprehensive package benefits for your employees, while helping you meet your budget needs to ensure long term organizational priorities.
We have access to most regional and national insurance markets and are well positioned to locate the right plan for your organization.
Among the types of plans, insurance contracts, and service providers we regularly market and consult on for our clients include: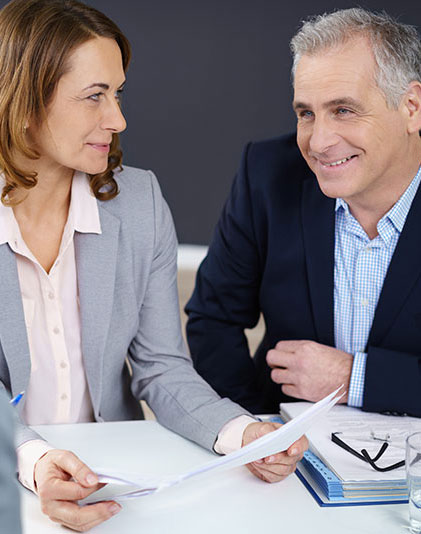 Cafeteria Plans
Consumer Directed Plans ( example: QSEHRA's & ICHRA's & Defined Benefit Accounts )
Direct Provider and Hospital Facility Agreements
Employee Assistance Plans
Global Short Term & Long Term Medical Travel Plans
Group Life & Disability Plans
Health & Dental Plans (Self-Funded & Fully Insured)
Health Savings Accounts.

Including Flexible Spending Arrangements, Dependent Care accounts, and Adoption Assistance.
Individual Disability Plans
Key Person Life Insurance
Legal Assistance Plans
Paid Time Off Plans
Telemedicine Plans
Third Party Administrative Service Agreements
Vision Plans
Voluntary Employee Benefit Plans
Wellness and Disease Management Intervention Program